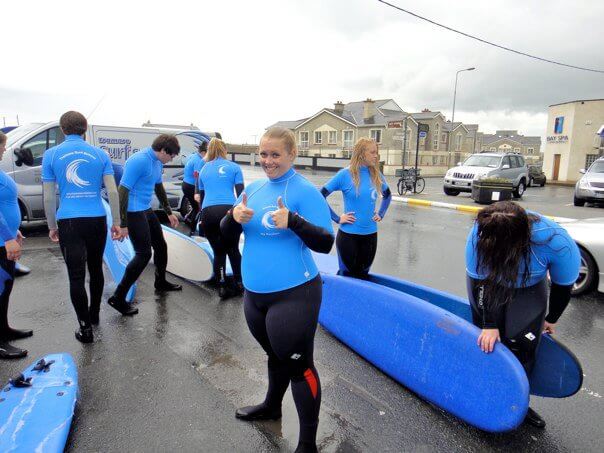 Overview
Overview
Great for meeting new people and learning some new skills, our public surf lessons are always popular. You're guaranteed 50 minutes in the water. These classes will teach you the basics on the beach before putting it all into practice in the surf. Summer months have public lessons at 2pm everyday, in winter lessons are held over the weekend at the same time each day. Every public surf group consists of the I.S.A. approved 8 students to one instructor.
What to bring
We provide all the equipment – wetsuits, surfboards, and if it's particularly chippy you can rent boots, gloves and hoods for a good price. All you need is a towel for drying off afterwards and swimsuit to wear under the wetsuit.
At any given time the lesson can be shorten or canceled for health and safety reasons. If you wish to cancel you need to give us at least a 24h notice by email.
Map
Gallery