Welcome to Tramore Surf School
Tramore Surf School is based on the beach (opposite the lifeguard's hut on Tramore promenade) in Tramore, County Waterford in the sunny south east of Ireland. We offer a fun, friendly and safe environment to experience the addictive thrill of surfing.
Our team of surf-crazy instructors will guide you every step of the way to becoming the next surf champion! We welcome every expertise level from groms to grannies; no matter what age, experience level or size you are we'll get you catching waves in no time. Our surf dudes and dudettes are fully qualified and fully stoked to make the thrill of surfing easy for you.
We offer both private and public lessons; so for those of you shy to showing off your skills just yet you can have one-to-one surf lessons. We cater for family surf experiences, adult surf groups, teen surf hang-outs, kids' camps, school tours and of course the groms too! Surfing is a great way of meeting new people, getting confident in your own body and having fun in the water. Our surf instructors are friendly, laidback and adapt to suit your needs and experience levels.
What's not to love? Drop us a line today and start your surfing adventure!
Book your surf lesson online now!
Make a booking by phone on

We only use the best O'Neill wetsuits
O Neill wetsuits keep you warm in the coldest water, with amazing flexibility to help you catch the perfect wave

We're closest to the beach
Directly opposite the lifeguard's hut, we're right on the beach

More time in the water
Our lessons have more time in the water than anywhere else in the South East

We use foam longboards
Perfect for all skill levels, foam surfboards are easy to maneuver and hurt less if you come off!

Free hot showers
Warm up after a few hours in the waves with our complimentary hot showers, all year round
Tramore Surf School was established by Bernadette Butler in 2009. The Surf School was added to the already successful Tramore Surf Shop in a bid to provide surfers with all their needs under one roof.
The main motive in setting up the Surf School for Bernadette was to help introduce new people to the exhilarating sport in a safe and friendly environment.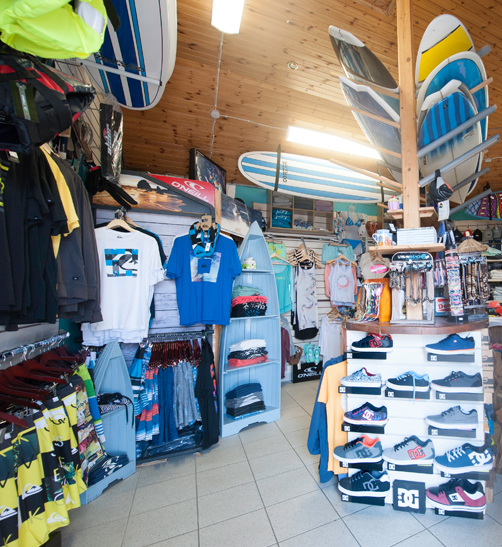 We have great surf package vouchers & gifts for everyone check out here