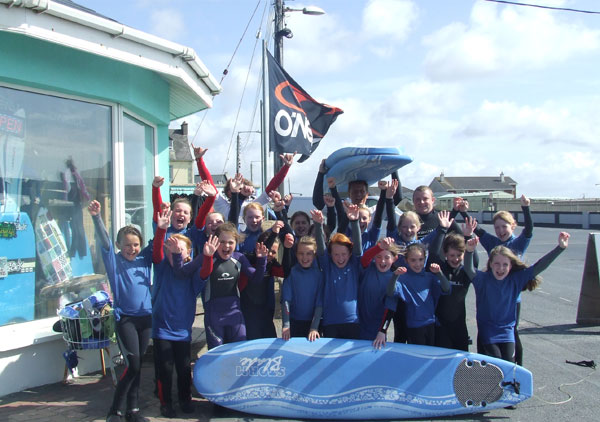 Overview
Overview
So it's your birthday party? Want to try something new, different and great fun? Why don't you have your birthday party with your friends whilst learning to surf!
We cater for any group size (min. 8 people) of any age, with prices starting from €30.00 per person. We offer a party after your surf lesson in the cafe next door in the pavilion, or bring your own and have a party in our outdoor seating area by the beach! For more information call us on 0858727658.
At any given time the lesson can be shorten or canceled for health and safety reasons. If you wish to cancel you need to give us at least a 24h notice by email.
We'll get in touch after you finish your purchase to discuss a mutually consentual time for your booking.
map
Gallery