Andre Seliger
We took in total of two weeks lessons with the tramore surf shop this summer so far. The instructors are very knowledgeable, very experienced surfers themselves. They were great teachers with us as parents as well as our kids. The staff is very friendly, well worth a visit, I couldn't recommend them highly enough.

Melissa Murrayhill
Could not recommend Bernie Butler and Tramore Surf School enough. Extremely professional staff and I felt so secure leaving my son in her care. So friendly and your made to feel so welcome.
5 Stars to everyone at Tramore Surf School. See you all again really soon.

Claire Byrne
Spent a couple of weeks learning to surf with my 2 children. Great instructors and the staff were so friendly. I couldn't recommend Tramore Surf Shop any higher. We can't wait to come again 🙂

Wendy Murphy
My 8 year old son had 3 days surf camp, he loved every minute. Lovely instructors . I would highly recommend them for surf lessons , ben cant wait to come back for more lessons next month ...thanks so much ..wendy..xxx

Sue Grom
Group of 13, 4 mums, 9 kids! No surfing experience but we all had the most enjoyable afternoon. Niall and David (our instructor) were so calm and attentive to us all , made sure we all caught some waves . We had so much fun and will definitely return . Thank you for a fab afternoon and be sure to have a hot chocolate after next door!
Sue , K , Car and sand

Thomas Donoghue
Great lesson with the guys in Tramore Surf Shop - enthusiastic and knowledgeable and a pleasure to surf with. Will be back and would recommend

U Ke
2 boys (10 &9) just completed the 3 day surf camp. They absolutely loved it. Great instructors, very friendly. Highly recommended 👌

Michael Magorrian
Very friendly people. Had a lesson with David last week!!! Really enjoyable. Haven't much surf experience but he had me up on the waves in no time. I'll def be back with these guys.

Katie Hetherington
Great place, friendly instructors and staff. Very accommodating with our group that was travelling down. Will be going back again.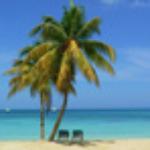 ellengriswald
Date of Posting: 25 June 2015
Dublin, Ireland
Great fun - Great staff !. I visited Tramore a few years ago when my kids were smaller and had a fun time with the Team at Tramore Surf School. On a recent visit to Tramore, we were delighted to see the School is still there and thriving. Anderson and Robbie were so helpful and encouraging. All equipment provided and safe place to store your belongings during the lessons. We learnt a lot ! They have a great shop there that sells everything the Surfer could want and more. Also a lovely little gift shop with ice creams/sweets , T Shirts, key rings etc and not overpriced. There are restaurants rights next door, to Tramore Surf School so you can fill up after the lesson and relax. It's right on the beach and lots of places to stay nearby. Great to try the surfing again and it's something you can do in Tramore without depending on the weather! Highly recommend this place.
Louise S
Date of Posting: 25 June 2015
Can't wait to go back!. Lovely people, great waves - definitely worth the five hour round trip from Dublin. Next time we'll stay local and surf more! Thanks Bernie and Matt 🙂
Christopher Joh...
Date of Posting: 02 March 2015
I'll be back, with friends. I went for a beginner lesson and learned a whole lot. Matt the instructor was encouraging and full of great advice. Bernie and the gang in the shop were really friendly and charming. They shared a lot of useful information about Tramore and even helped me find my way back to Waterford after.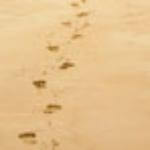 19melissa
Date of Posting: 27 February 2015
County Kildare, Ireland
Tramore Surf School Rocks. About 5 years ago I entered the doors of Tramore Surf Shop an extremely nervous mammy of a little boy dying to get started at surfing. 5 years later and my son is still at it and I am so glad I stepped in Bernie's Tramore Surf Shop and not any other. Its a family run business and I cannot recommend it enough. From the Instructors and the staff to the owners themselves it is an extremely professional run business. From Kayak Hire/Surfing/Paddle boards my son has tried them all and I look forward to returning everytime we visit. 5 Stars go out Tramore Surf School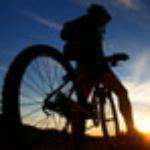 711karll
Date of Posting: 18 February 2015
Dublin, Ireland
Apologies for bad english! Tramore Surf School gave me a day of very good fun for me and my friends. staff are obliging will be back again with more friends!! 10/10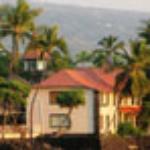 Sarahjynx
Date of Posting: 10 December 2014
Can't recommend highly enough. What an awesome experience!! We visited Tramore surf shop and school as part of a hen weekend from Wales. The school itself is in a beautiful setting just a few steps from the beach. The shop itself is quirky with some gorgeous stuff for sale. Upon arrival the staff were so friendly and helpful, fitted us up with the right equipment, and off into the water we went. The lesson was incredibly fun, and we felt safe the whole time in the water with their experienced and professional instructors. They were very competitively priced too, after researching all the schools in the area, I'm so glad we decided on Tramore Surf School. I really couldn't recommend this place enough, in fact we are already planning our next trip for this summer!!