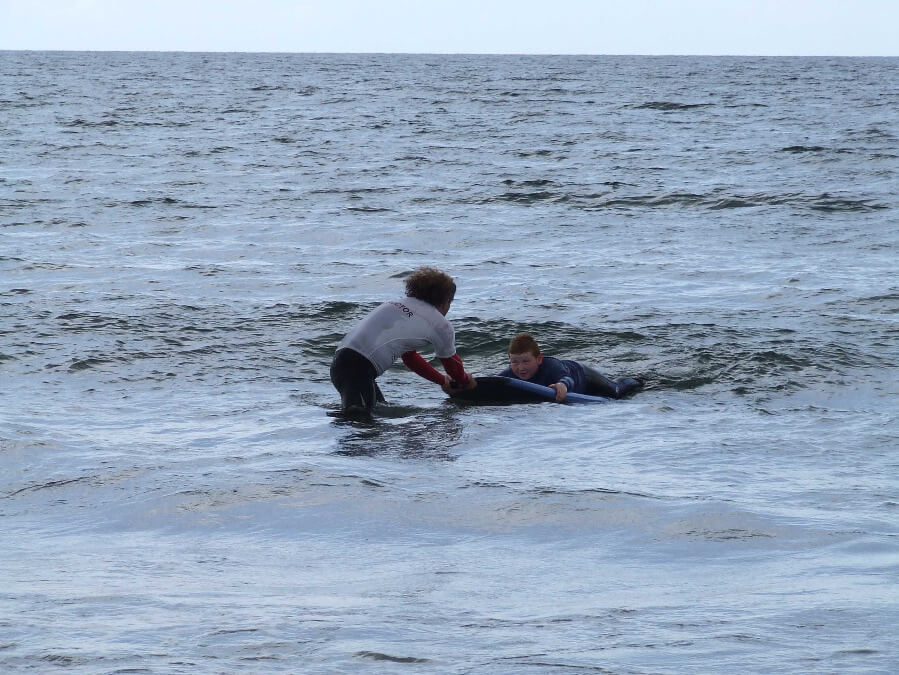 Overview
Overview
1 to 1 Surf Lessons, Just you and the surf coach. This is a great introduction to Surfing. We run private lessons all year round.
A very effective way to learn exactly what you need to know in a short period of time. The structure of the lesson is similar to the standard 2 Hour Surf Lesson for groups and is open to all ages.
We provide the equipment, but if you have your own equipment you are welcome to use it for private lessons. Private lessons are subject to availability. Off peak private lessons are cheaper.
If you'd like an additional person to join your private lesson, we can add it at a lower price, please ring us about it and we'll offer you the best deal.
Our priority is getting you up riding the waves and having fun as quickly and safely as possible. We always try to maximise our water time in every session. Our instructors are in the water while you surf, giving advice and providing constant safety cover.
At any given time the lesson can be shorten or canceled for health and safety reasons. If you wish to cancel you need to give us at least a 24h notice by email.
We'll get in touch after you finish your purchase to discuss a mutually consentual time for your booking.
Map
Gallery